More About This Product
Cut from the back of the animalthe hindsaddle. This area is the source of the some of the tenderest cuts of the lamb. Cook briefly, about 8-10 minutes until still pink inside and about 135 degrees.
Product Details:

Size: 6 X LB
Country of Origin:

United States of America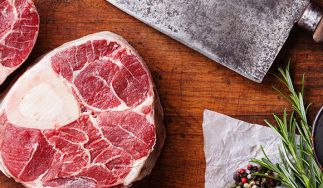 When Andy Balducci first thought of adding a meat department to the new gourmet store on 9th St. in Greenwich Village, he envisioned a one-stop-shop where the finest ingredients for any meal could be assembled under one roof. He had already upgraded Balducci's reputable fruit and vegetable...
Learn more about Atlantic Veal & Lamb