Why Work at Baldor?
Glad you asked! We've got plenty of reasons, but it really depends on what you like to do. As a leading food distributor that excels in everything from international importing, value added manufacturing to local food promotion, we have departments that appeal to wide variety of backgrounds and skill sets.
Like to work with your hands? Baldor operates a state-of-the-art warehouse that is nationally recognized for its high standards of quality and food safety. Tech whiz? If so, our innovative online ordering platform can give you the opportunity to transform the way that our industry sources ingredients and interacts with regional farms.
We're proud of our diversity, but there are a few qualities that unite Baldor employees; if you are passionate about food, innovation, problem-solving, and working with a dedicated team in a learning-friendly, rapidly evolving environment, we want to hear from you!
About Us
Since our beginnings as part of the iconic Greenwich Village retail store, Balducci's, Baldor has maintained its original promise – to curate and deliver the best ingredients from around the world. For 30 years, we have served the food industry, using cutting-edge logistics, to create a seamless customer experience. Our commitment to service and quality has made us the first choice in distribution for a diverse list of industry leaders that includes hotels, restaurants, county clubs, hospitals, and nursing homes.
Baldor Specialty Foods has remained a family company focused on "Quality that you can trust, service that delivers." As we continue to grow and evolve at a rapid pace across all departments, it's a priority of ours to maintain our reputation in the culinary community as a customer service-oriented company, driven to both advance and innovate, and to continue transforming into a technology-first enterprise.
While technological advancements, taking stock of new systems and processes, and expanding our reach are focuses, we will always be a company that focuses on the two things that got us to this point: The people and the products. It's important to us to continue to merge those founding principles with our modern goals, to be a family business that grows, progresses, and sets ourselves apart, while still staying true to our roots.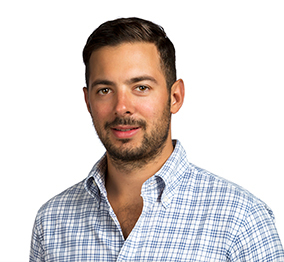 We're always re-investing into our company, and our people. Come join the family and grow with us.
TJ Murphy, Baldor CEO
---
What Our Employees Are Saying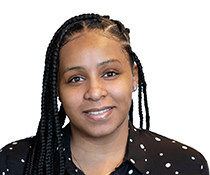 Joi Moreno

|
Sales
You think you know food until you get to Baldor! I love experiencing the best product each season has to offer and broadening my food knowledge along the way.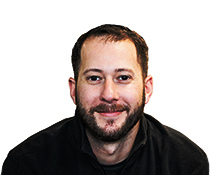 Matt Rendine | Merchandising
It's more than just sourcing quality ingredients for our customers. My passion is celebrating our farmers and sharing their unique stories.
Eddie Valera | Transportation
This is home. Come join the family.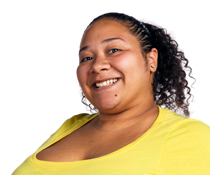 Pam Johnson | Human Resources
Baldor offers one hundred percent medical, dental, vision, 401 K with profit sharing, employee events and trips, as well as the employee store.
---
Locations
Our home base is New York, but we also have Boston and Washington D.C. locations, as well as one opening soon in Philadelphia. We're growing fast!
NEW YORK
Our headquarters, located in Hunts Point, South Bronx, is the center of our company. The majority of our purchasing and importing happens out of this facility, and it serves as a critical hub for our other warehouses. With around 1,000 employees and operations that run almost 24 hours a day, seven days each week, our flagship location is always hiring. If you're interested in finding a job with Baldor in New York, please click View All Open Jobs, below, and choose The Bronx, to see our current openings.
BOSTON
We founded our first outpost, nearly a decade ago, in Chelsea, Massachusetts, right outside of downtown Boston. This warehouse is the launchpad for all our northeast expansion endeavors, and is always seeking new talent. If you're interested in finding a job with Baldor in the Boston area, please click View All Open Jobs, below, and choose Chelsea, to see our current openings.
WASHINGTON D.C.
In 2012, we opened in Jessup, Maryland, less than 45 minutes north of Washington D.C. Housed across the street from the produce market, this warehouse is perfectly positioned to fuel the food renaissance that's taken hold of D.C., over the past decade. If you're interested in finding a job with Baldor in the Washington D.C. area, please click View All Open Jobs, below, and choose Jessup, to see our current openings.
PHILADELPHIA
In 2021, we put down our roots in the City of Brotherly Love with the opening of our new, state-of-the-art Philadelphia facility. With this new location, we're able to better serve our Pennsylvania and southern New Jersey customers more efficiently and connect with an incredible network of local artisans and farmers. If you're interested in finding a job with Baldor in the Philadelphia area, please click View All Open Jobs, below, and choose Philadelphia to see our current openings.
PIERLESS FISH
In May 2020, we welcomed Pierless Fish, a premier local and sustainable fish and seafood purveyor, into the Baldor family. Their state-of-the-art warehouse is located in the Sunset Park section of Brooklyn. If you're interested in finding a job with Pierless, please click View All Open Jobs, below, and choose Brooklyn, to see our current offerings.
---
What are you looking for?
Transportation: Part-Time & Full-Time Drivers
Warehouse Operations: Overnight & Day Warehouse
Fresh Cuts: Food Processing
Sanitation: Information Technology
Sales
Purchasing
Food Safety - HACCP
Baldor Retail Services
Accounting
Marketing
Purchasing
Human Resources
Baldor Benefits Package