Wholesome, Sugar Land, Texas
Mindfully Delicious TM
About Wholesome
Sweet is always better when it's wholesome.
In 2001, we committed to this simple promise. And we've been pouring our hearts into it ever since—making organic, better-for-you products that sweeten moments for you as they sweeten lives for others. The result? Wholesome sugars, honeys and treats that are more than delicious—they're mindfully delicious. Here's how we deliver on our promise to you.
Real Taste.
We only produce and use real and recognizable ingredients. Nothing artificial. Our organic growing practices ensure that every drop, spoonful and snack tastes as it should.
True Choices.
We believe in giving you better choices. All of our products are non-GMO and free from harmful additives. And we are committed to creating even more gluten-free, allergy-friendly and better-for-you options that don't sacrifice taste.
Promise for a Better World.
We couldn't bring you mindfully delicious treats without our farmers and beekeepers. So we worked to ensure they get a fair price for their crops and pioneered sustainably grown and responsibly harvested standards for sugar and honey. Some consider this Fair Trade. We simply consider it fair. Because it truly empowers our partners with life-changing resources to help their communities—from building schools for kids to making sure families can get the medical care they need.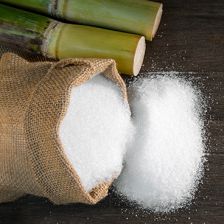 "Real taste. Better-for-you choices. A more responsible way of working. These are the things that make our products mindfully delicious. Join us to make life a little sweeter for all."

Wholesome Team
In Season Now
From Wholesome
EXPLORE THE WORLD OF BALDOR