B&W, Fellsmere, FL
Exceptional Quality. Distinctive Flavor.
About B&W
B&W Quality Growers has been farming responsibly since 1870. For over 150 years, we've been providing you with distinctive leafy greens, including watercress, arugula, spinach, and ong choy. B&W is the world's largest grower of watercress, which is the most nutrient-dense food, according to the CDC and ANDI. B&W is the exclusive grower of Red Watercress, a watercress variety with purplish-red hues that's an instant hit with chefs nationwide, bringing color and life to any meal. Packed with flavor and crunch, red watercress offers a distinctive taste that stands out from many of the muted flavors other leafy greens provide.
B&W's distinctive leafy greens are available year-round from seasonal farms spanning eight states, are food safety compliant, Non-GMO, and naturally packed for maximum freshness. Our bagged leaves come triple-washed and air-tunnel dried, providing superior quality and extended shelf life. B&W is the only facility in North America utilizing this state-of-the-art procedure, but our attention to detail and quality is unsurpassed.
We sustainably grow, pack, and ship the highest quality distinctive leafy greens, providing well-being for our consumers and value for our customers. We've done this with zero product recalls and aim to provide a healthier, more flavorful world using premium leaves.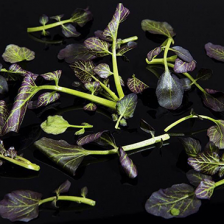 There is simply no one in the world with our depth of experience, range of specialized seasonal farms and number of unique and proprietary varieties.

The B&W Team
CUSTOM HARVEST PRODUCTS
B&W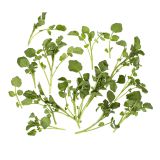 back
W1EA

This product has a 4pm cut off time for the following day delivery. Please place your order before the cut off time the day before delivery or place your order at least 2 days ahead.
EXPLORE THE WORLD OF BALDOR