NatureSweet, San Antonio, TX
Tomatoes Raised Right
About NatureSweet
We have the best-tasting & sweetest tomatoes on the planet because we do things the right way.

Our Associates take great care of our tomatoes by checking for sweetness, freshness, firmness, and color before they hit shelves and before they land on your dinner table. Our tomatoes are picked with a purpose and packed with nutrients.

Our product line also expands past sweet tomatoes and into cucumbers and bell peppers.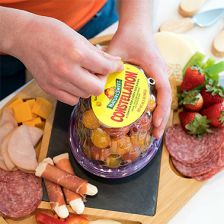 "Raising tomatoes right isn't easy. But the more
we give to our plants, the sweeter our tomatoes taste
and the brighter all of our futures become."

NatureSweet's Team
In Season Now
From NatureSweet
EXPLORE THE WORLD OF BALDOR