More About This Product
Vermont Butter & Cheese Creamery cultures the freshest, highest quality, hormone-free Vermont cream from a co-op of 500 family farms in northeast Vermont called the St. Alban's Cooperative. The cream is churned in small batches becoming a rich, European-style butter with 86% butterfat content and a unique farm-fresh taste. Use this lightly salted and cultured butter at high temperatures for a perfect pan-sear, or in pie crust and cookies for superior elasticity and flakiness.
Product Details:

Size: 12 X 1 LB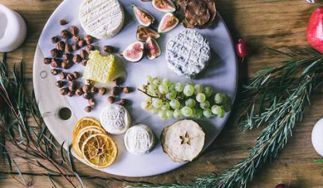 Vermont Creamer was started by two young visionaries devoted to new and non-traditional agriculture, Allison Hooper and Bob Reese. Their run as long term business partners began in 1984 during a dinner celebrating Vermont agricultural products. Bob was in charge of the dinner and desperately needed...
Learn more about Vermont Creamery