Also called Hen of the Woods mushrooms, maitake mushrooms are popular across Europe and Asia. Maitake have a gray-brown color and wavy, ruffled caps that grow in clusters off single large stems. These mushrooms have a woodsy and rich yet mild flavor and, though thin, are surprisingly sturdy. Cultivated locally by Rhode Island Mushroom Co.
Product Details:

Size: 3 LB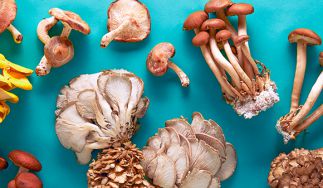 Started in January of 2013, the RI Mushroom Co., LLC is a growing and dynamic company that cultivates exotic mushrooms. Located in West Kingston, RI, they have created the ideal growing environment for mushroom propagation. By maintaining a humidity level of over 95% and a constant, cool...
Learn more about RI Mushroom Co.