More About This Product
Veterinarian Dr. Joe Jurgielewicz processes his humanely-raised, antibiotic and hormone-free birds to supply the restaurant industry with the best tasting, healthiest ducks available. No other duck in the country is preferred by the finer Asian restaurants for making their classic Peking duck delicacy. Features full-size duck wings with 3 sections, cut to the third joint. Great served as a crispy appetizer or delicious entree.
Product Details:

Size: LB
Country of Origin:

United States of America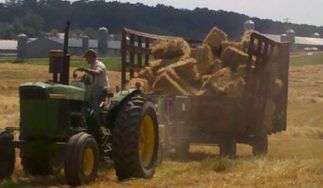 Dr. Joe Jurgielewicz and Sons have been in the duck breeding industry since 1984. Dr. Joe is a veterinarian trained at Cornell University and the only vet-doctor in this country who is also a duck farmer. Although the Jurgielewicz name goes way back in the Long Island Pekin duck farming...
Learn more about Joe Jurgielewicz and Son, Ltd.