An inexpensive, fatty cut from the belly of the lamb which includes the breast bone and attached muscles. Best braised slowly to let much of the fat melt away. Slow cooking also results in very tender meat. For irresistibly crispy skin, grill as lamb riblets.
Product Details:

Size: LB
Country of Origin:

United States of America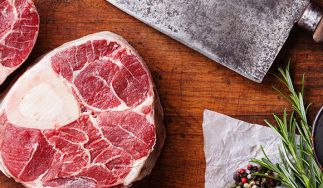 When Andy Balducci first thought of adding a meat department to the new gourmet store on 9th St. in Greenwich Village, he envisioned a one-stop-shop where the finest ingredients for any meal could be assembled under one roof. He had already upgraded Balducci's reputable fruit and vegetable...
Learn more about Atlantic Veal & Lamb