A golden crescent-shaped fingerling with deep yellow flesh. The waxy and firm texture is delicious for salads or roasting. This variety is so similar to Banana that the two varieties are almost impossible to tell apart.
Product Details:

Size: 10 LB
Country of Origin:

United States of America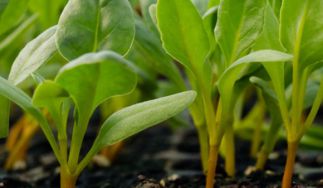 Husband and wife, George Brittenburg and Ola Creston, founded Taproot Farm in 2009 in Berks County, Pennsylvania. Farming was a natural fit for George and Ola, who have spent their entire adult lives fighting for social and environmental justice issues. So when George graduated college, he started...
Learn more about Taproot Farm