Kourellas, New York, NY
Good food is a gift from nature, so, don't mess with it...
About Kourellas
We've been making delicious, hand-crafted dairy products at the Kourellas family farm in Grevena since 1960. To ensure our supply chain is totally transparent, we manage every step of the production process. From producing the feed which nourishes our sheep, goats and cows to sourcing the organic fruit for our yogurt, we know exactly what goes into every one of our products. Growing up in a traditional farming community in the Greek highlands, a healthy lifestyle comes naturally to us. Sharing the benefits of the Mediterranean diet is the heart of our philosophy.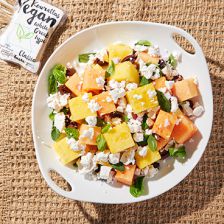 "Quality is not an act, it is a habit."

Aristotle
In Season Now
From Kourellas
EXPLORE THE WORLD OF BALDOR