Four generations of the Jurgliewicz family have raised Pekin ducks, allowing them to select duck with a perfectly balanced fat-to-meat ratio. Boneless double duck breast is the leanest portion of the duck, and often called the duck steak.
Product Details:

Size: 12 PC X LB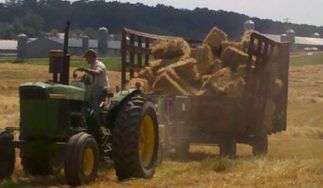 Dr. Joe Jurgielewicz and Sons have been in the duck breeding industry since 1984. Dr. Joe is a veterinarian trained at Cornell University and the only vet-doctor in this country who is also a duck farmer. Although the Jurgielewicz name goes way back in the Long Island Pekin duck farming...
Learn more about Joe Jurgielewicz and Son, Ltd.