More About This Product
Whats so special about Gilberties microgreens, herbs and lettuces is that they are all soil-grown. The Gilberties have developed a custom soil blend that originally took 4 years to perfect. They grow more than just microgreens in this magic dirt. Their arugula is out of this world - emerald green with a supple texture and the spicy bite of truly wild arugula. This certified organic soil ensures that each micro, herb and leaf contains the highest amount of essential oil and taste. Relying on Integrated Pest Management techniques, they release beneficial insects to deal with the bad bugs.
Product Details:

Size: 8 OZ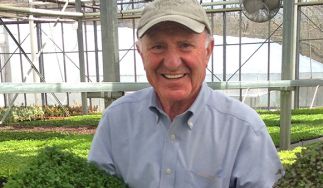 Gilbertie's has operated in Fairfield County, CT for 100 years. All their greens are soil-grown in a blend that took four years to perfect--in order to create the best tasting and most nutritious organic microgreens, baby greens, edible flowers, and potted herbs. Gilbertie's...
Learn more about Gilbertie's
back
ZA4G

This product requires a 2 day lead time. Please be sure to place your order 2 days before your desired delivery date.