An Insider's Guide to Avocados' Four Growing Seasons
Over the past few weeks, you may have noticed that avocados are looking and behaving a bit differently than they usually do. They're taking a few extra days to ripen, and when they do, their skin's mottled green instead of black. They're still delicious and creamy, but what's different? We sat down with Director of Produce Merchandising and resident avocado expert Matt Rendine to talk about how avocados grow, what that means for their ripening time, and what you can do as we transition into the summer Flora Loca bloom.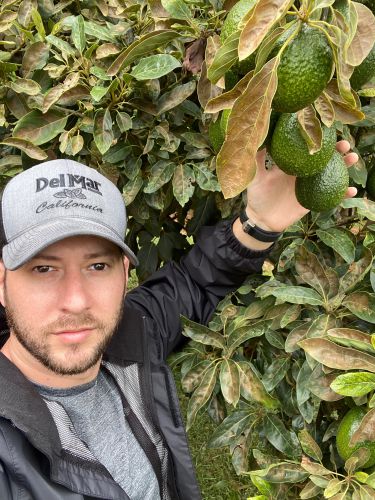 Director of Merchandising Matt Rendine checking out the Flora Loca crop in Mexico

A Tale of Four Blooms
For many of us, an avocado is an avocado. But, for growers in Mexico's Michoacán region, they plan, nurture, and harvest four separate crops, or blooms, each year, taking advantage of different growing cycles, weather, and elevation to ensure that they're producing and providing, year-round. Aside from the Flora Loca bloom, we often talk about the six-month long Normal bloom, as it's responsible for the majority of the avocados we receive from Mexico every year, and its avocados are known for being particularly flavorful and creamy.
Here's the breakdown:
Marzena - March-June
Flora Loca - June-September
Aventejada - September-November
Normal - September-February
Elevation Revalation
Here, perhaps, is the biggest eye opener. It's not just about the time of year, when it comes to avocados – it's about their growing location, specifically, their elevation. The reasons for switching up the growing locale are numerous, including climate, micro-climates, and a variety of soils, but there is one that rule them all.
"Growers operate by adapting to the different growing regions around them," says Rendine, who recently visited our partners in Mexico to see their growing, harvesting, and packaging operations firsthand. "Planting this way ensures that fruit is available year-roundand,guarantees that they're not forced to juggle all the fruit coming in at once."
As a rule, avocados grown at a higher elevation have a higher oil content, which results in fruit that ripens faster. With early-season Flora Locas, it's the opposite. "Flora Locas start their season in a lower elevation, which means that the avocados have less oil content and higher dry matter," says Rendine. "The lower the oil content, the slower it ripens."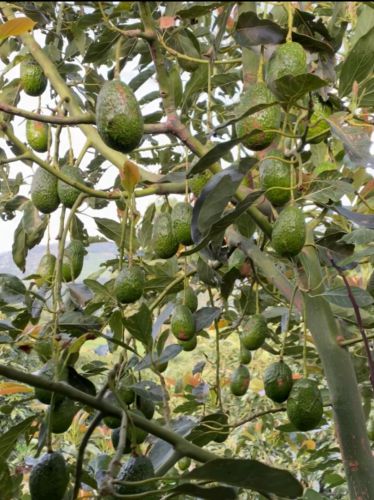 Flora Loca avocados growing in Mexico
What's different this year?
In the past, keen eyes and avocado connoisseurs may have noticed this transition, which often happens seamlessly thanks to our amazing growers and team of expert buyers, but the lead up to Flora Loca season this year has been unique.
"Last summer, we prepared for the Flora Loca transition by ordering additional avocados and giving them extra time in-house to ripen before they get to you," Matt explains. "This year, the weather, border delays, and other factors reduced our spring supply, so while we have plenty of avocados, we don't have as much time for additional ripening in our warehouse as we typically do."
As we get further into the Flora Loca crop over the next couple weeks and the harvest elevation gets higher, the ripening time will improve. Come September, the Normal and Aventajada crops will start up as well, and we'll be back to normal with ripening times.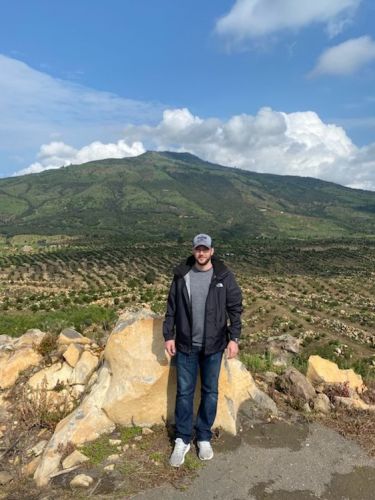 Overlooking the avocado orchards
Accepting, Adapting, Avacado-ing
But here's the most important thing to remember. Just because Flora Locas are slower to ripen, that doesn't mean they won't get there. They just need a bit more time.
Here's our team's advice, to help get you through, until the Normal and Aventajadas begin their arrivals:
Order Ahead
If you're able to, bring in fruit a few days earlier than you usually do to give the avocados extra time to ripen to perfection, if needed. Here's the rule of thumb: Normals take about four days to ripen, while Flora Locas take about seven.
Ripen at Room Temp
The temperature on your counter or open shelves is much more productive for reaching usability status than the chill of your walk-in, which stalls ripening. On the other hand, if you have avocados that are perfection but not needed yet, that's the ideal time to pop them in the refrigerator.
Use Your Senses
We're used to avocados that turn deep black once ripened, but Flora Locas may never get there. Instead, when ripe, their skin boasts a mottled green that, if judged on sight alone, may not appear ready to go. "They might look firm from a vision perspective," Matt notes. "Once you hold and eat them, you'll see that just because they're still green on the outside, that doesn't mean they're not ripe."
Still have questions?
Give your sales rep a call or shoot them an email. They'd love to talk avocados with you.