Peppery and bold, watercress is one of the most flavorful greens available. For more than 150 years, B&W has been growing this nutrient-dense vegetable in Florida, as well as other states around the county, and continues to be a trusted source, year-round. The leaves in this pack come triple-washed.
Product Details:

Size: 6 X 4 OZ
Country of Origin:

United States of America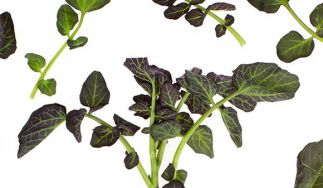 B & W is the world's largest producer of both green and red watercress. They refer to watercress as "the original antioxidant powerhouse" since only kale can match it for sheer nutrient density. This potassium-rich green is also loaded with iron that is easily absorbed by the...
Learn more about B&W