Rock Chives Cress is a type of chive originating in the mountainous regions of East Asia and is very common in Chinese dishes. The little dark pods atop the leaf are the start of the sprout. The seeds stick to this pod giving Rock Chive Cress a fun, ornamental appearance. Expect a stronger garlicky flavor than regular chives. Great in hearty stews, scrambled eggs, placed atop crostini and bruschetta, stuffed in translucent dumplings.
Product Details:

Size: 16 CT
Country of Origin:

United States of America local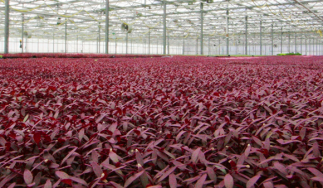 Koppert Cress USA is a local Long Island grower and forager of flavor with its origins in Dutch innovative agriculture and greenhouse expertise. They produce living microgreens, cut microgreens and specialties for the top restaurant Industry. Their natural products and heirloom varieties are grown...
Learn more about Koppert Cress