Koppert Cress' Sakura Mix combines a number of recognizable and pronounced flavors, making it very versatile. The mix includes Borage Cress, Tahoon Cress®, Rock Chives®, Sakura Cress, Daikon Cress®, Mustard Cress. The product is available year round and can easily be stored for up to seven days, giving it a much longer shelf life than is standard for delicate, highly perishable microgreens.
Product Details:

Size: 18 CT
Country of Origin:

United States of America local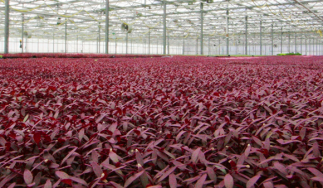 Koppert Cress USA is a local Long Island grower and forager of flavor with its origins in Dutch innovative agriculture and greenhouse expertise. They produce living microgreens, cut microgreens and specialties for the top restaurant Industry. Their natural products and heirloom varieties are grown...
Learn more about Koppert Cress