More About This Product
Sabatino uses 2 lemons for just one 8.4 oz. bottle of Lemon Oil. The oil is cold pressed from the rind of the fruit, providing an intense flavor that surpasses most other oils and extracts. This item is best to use as a finishing oil to drizzle on salads, pastas, risotto, fried eggs, mushroom dishes, and mashed potatoes.
Product Details:

Size: 8.4 OZ
Country of Origin:

Italy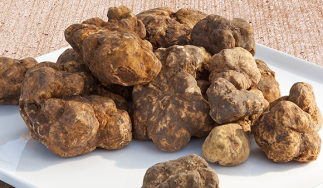 Italy has an ancient heart. At the heart, in Umbria, a region of woods and hills, the land offers one of its most mysterious and precious fruits: the truffle. Truffles are an underground fungus, first discovered in Roman times, which can only be found thanks to its aroma. Thanks to their...
Learn more about Sabatino Tartufi