La Belle Farms in picturesque Sullivan County, N.Y., is highly respected for its limited production ethical husbandry methods and its' obsession with quality. Because their B grade foie may have a blemish or two and more pronounced veining, it is a more affordable foie gras option for sauteeing and slow cooking purposes.
Product Details:

Size: LB
Country of Origin:

United States of America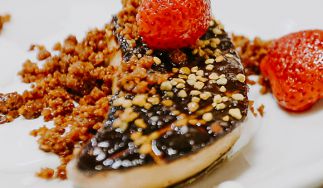 La Belle Farm Inc, located in picturesque Sullivan County, New York has been in operation since 2000. We raise / produce Organic Air-Chilled Chickens, Antibiotic Free Air-Chilled Chickens, Air Chilled Poussin, Moulard Ducks, Foie Gras, Barbarie Cross Ducks, Guinea Hen, Quail, Kosher Chickens, and...
Learn more about La Belle Farm