More About This Product
These pretty heart-shaped petals are actually tuberous begonia blossoms. Their bright salmon-pink coloring and delicate shape makes for an excellent salad or seafood garnish. Apple Blossoms have a deliciously tart, lemony flavor and crisp, juicy texture. Tuck them whole into tuna, whitefish or chicken salad sandwiches or dip whole petals in flavored yogurt and serve as an appetizer.
Product Details:

Size: 50 CT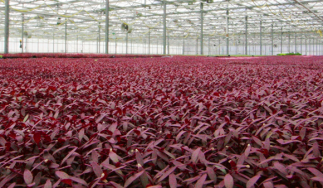 Koppert Cress USA is a local Long Island grower and forager of flavor with its origins in Dutch innovative agriculture and greenhouse expertise. They produce living microgreens, cut microgreens and specialties for the top restaurant Industry. Their natural products and heirloom varieties are grown...
Learn more about Koppert Cress