Mild, subtle, enjoyable flavor somewhat bland at first but finishing with a surprising wintergreen flavor. Excellent raw in salads and sandwiches and great steamed and served with olive oil and seasonings in any vegetable dish that calls for cooked greens. Blue Viola are also a stunning plate or cocktail garnish.
Product Details:

Size: 50 CT
Country of Origin:

United States of America local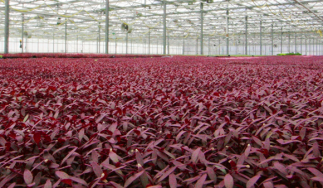 Koppert Cress USA is a local Long Island grower and forager of flavor with its origins in Dutch innovative agriculture and greenhouse expertise. They produce living microgreens, cut microgreens and specialties for the top restaurant Industry. Their natural products and heirloom varieties are grown...
Learn more about Koppert Cress