Made by fermenting fresh garlic bulbs and aging them for one week; result is a savory/sweet, jelly-like texture with molasses like richness and tangy undertones of garlic; often said to have an aged balsamic flavor; great for sauces, spreading on meats before roasting, toasted bread or pizza crust, added in dips, stir-fries, soups or pasta sauces; contains no additives, said to have twice as many antioxidants as raw garlic.
Product Details:

Size: 12 X 2 CT
Country of Origin:

United States of America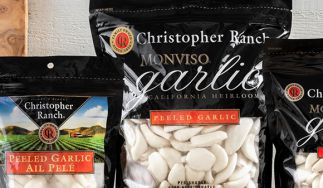 Christopher Ranch LLC is a third-generation, family-owned grower/packer/shipper, and the largest producer of domestic garlic for the fresh market in the United States. We are based in Gilroy, California, fondly named "the garlic capital of the world". We are vertically-integrated, allowing us to...
Learn more about Christopher Ranch LLC