Zacks Mighty Tortilla Chips are made using the traditional, tortilla-first process, giving each chip the strength to lift even the heftiest guac. These are the only chips in the world made using a blend of Dent and Flint corn - heirloom varieties chosen for their ultra-corny flavor.
Product Details:

Size: 9 X 9 OZ
Country of Origin:

United States of America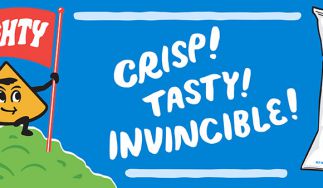 My name is Zack and tortilla chips are my favorite food. However, as much as I love tortilla chips, I HATE when they break in guacamole. I set out on a mission to create a delicious tortilla chip that doesn't break in guacamole. What I found is that a good chip needs two things: the right...
Learn more about Zack's Mighty