More About This Product
Made from 100% pasteurized sheep's milk in the Hudson Valley, this soft ripened cheese is aged for up to 3 weeks. It has a very thin bloomy rind covering a mild ivory paste that tastes lightly herbal. The bouquet is of mushrooms and nuts. When allowed to ripen a little longer in your fridge, the texture becomes even more supple and the flavor transforms from mild to almost savory.
Product Details:

Size: 8 X 3.5 OZ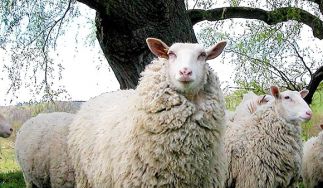 Old Chatham Creamery has been making award-winning sheep milk cheeses and yogurt for 25 years. Milk for their handmade cheeses and yogurt comes from their own flock of Laucune and East Friesian sheep, one of the largest flocks of its kind in America, located at their dairy, Shepherd's Way, in...
Learn more about Old Chatham Creamery