More salmon pink than ruby-red, Bernard Ranches unwaxed red star ruby grapefruits are among the most delicious grapefruits of its kind. Cultivated by Vince Bernard himself, they boast a delicate, clean, sweet-tart flavor that is complex, on the mild side, but still bracing and invigorating.
Product Details:

Size: 38 LB
Country of Origin:

United States of America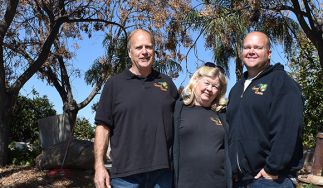 Vince and Vicki Bernard began farming their land in 1979 and have been bringing their produce to market since 1980. Their land is farmed sustainably by relying on the use of beneficial insects, avoiding the use of synthetic pesticides or herbicides, and the use of drip irrigation systems. Their...
Learn more about Bernard Ranches