Celery, one of the best-known vegetables, belongs to the umbellifer or Apiaceae family, which also includes carrots, parsnips, parsley, fennel, and celeriac, among other vegetables and herbs. Fresh and flavorful, organic celery has myriad applications, raw and cooked.
Product Details:

Size: 12 CT
Country of Origin:

United States of America local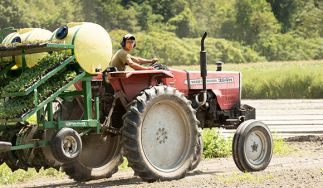 Kitchen Garden Farm is located in the heart of the Pioneer Valley, the prime agricultural region of Western Massachusetts. The farm consists of 50 acres of rich river bottom soil with fields on both sides of the Connecticut River, in Sunderland and Whately. Caroline Pam and Tim Wilcox...
Learn more about Kitchen Garden Farm