More About This Product
Eva's fresh juniper berries are not anything like the dried ones you're used to . They're the soft, edible fruits of Atlantic red cedar juniper trees growing around her organic farm in South Dartmouth, MA. Eva says they spurt juice when you bite into them, tasting of pine, with a dash of maple syrup. Traditionally used to flavor sauces or pastes for game meats, cabbage and pork, you can use these fresh berries to season mulled cider or add piquancy to cole slaw and holiday turkey stuffing. Eva even cooks them into cookie dough and scones!
Product Details:

Size: 5 OZ
Country of Origin:

United States of America local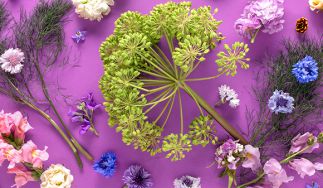 Located on the coastal plain approximately 70 miles south of Boston, Eva's Garden - like it's namesake proprietor - is one of a kind. Eva's Garden began as a kitchen garden in 1975, with the desire to grow the freshest, best tasting, and most nutritious food. When the garden...
Learn more about Eva's Garden