Premium summer truffle sauce with higher quantity of summer truffles.
The combination of summer truffles and fresh mushrooms is one of the oldest
and most traditional recipes in Italy. The sauce is excellent as a spread,
especially for making 'bruschetta'. It is also very good with roasts, pasta
and rice.
Product Details:

Size: 500 GR
Country of Origin:

Italy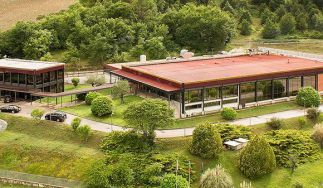 When Americans were just discovering the magic perfume of fresh truffles back in the 1980s, the Urbani family had already been renowned truffle hunters for over a century. Carlo Urbani started the company in 1850 and his descendants grew the business into one of Italy's leading...
Learn more about Urbani