Gradys Cold Brew is a New OrleansStyle coffee concentrate. We cold brew a special blend of coffee, chicory, and spices for 20 hours, resulting in a velvety-smooth cup with every pour. Sip it straight, water it down, or milk it for all it's worth. Cheers!
Product Details:

Size: 5 GAL
Country of Origin:

United States of America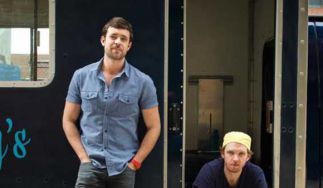 A New Orleans–style coffee concentrate that's brewed and bottled by hand in Greenpoint, Brooklyn.Each batch is made by steeping a special blend of freshly roasted coffee, chicory, and spices in water overnight, then removing the grounds using a two-step filtration process. What's...
Learn more about Grady's Cold Brew