Gourmet iced coffee straight from your fridge! Grady's Cold Brew is locally brewed by hand with all-natural ingredients including water, coffee, spices, and chicory for natural sweetness. One 16 oz bottle stays fresh for a month and makes 4 cups of coffee, iced or hot. When mixed with water, Grady's Cold Brew is only 10 calories per serving.
Product Details:

Size: 6 X 16 OZ
Country of Origin:

United States of America local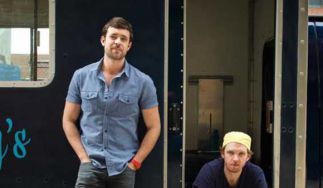 A New Orleans–style coffee concentrate that's brewed and bottled by hand in Greenpoint, Brooklyn.Each batch is made by steeping a special blend of freshly roasted coffee, chicory, and spices in water overnight, then removing the grounds using a two-step filtration process. What's...
Learn more about Grady's Cold Brew