Crafted in Beecher's New York location, their Dutch Hollow Dulcet is made with 100% Jersey cow's milk sourced from Dutch Hollow Farms just outside of Albany. Its' light, tangy flavor - rich in butterfat - is perfect with fresh strawberries sprinkled with mint or inside a grilled panini with smoked ham and apples.
Product Details:

Size: LB
Country of Origin:

United States of America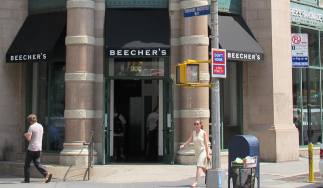 Located in New York City's Flatiron District and Seattle's Pike Place Market, visitors to Beecher's glass-walled cheesemaking kitchens witness first hand the crafting of their signature favorite, Flagship cheese, as well as many of the other award-winning cheeses Beecher's...
Learn more about Beecher's