Kennebec is a fast-growing variety of multi-purpose potato. Distinguishable by their smooth, waxy, thin, brown skin with white flesh inside and a slightly lumpy surface. Their starch content is high, with minimal water content. The potatoes are typically medium to large and have a rich and slightly earthy flavor.
Product Details:

Size: 20 LB
Country of Origin:

United States of America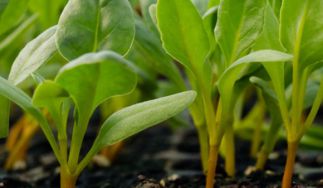 Husband and wife, George Brittenburg and Ola Creston, founded Taproot Farm in 2009 in Berks County, Pennsylvania. Farming was a natural fit for George and Ola, who have spent their entire adult lives fighting for social and environmental justice issues. So when George graduated college, he started...
Learn more about Taproot Farm