Bright reddish pink in color, Compart Duroc rib chops are a sure bet for consistent high quality and yield. Duroc meat has a higher PH factor which translates to richer hue, firmer texture, increased tenderness, and lower drip loss which ultimately leads to better yields. It's for these reasons that the breed is often referred to as the Black Angus of pork.
Product Details:

Size: 12 X LB
Country of Origin:

United States of America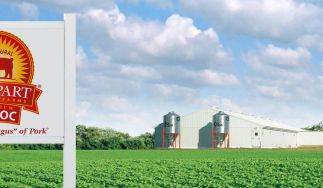 Premium quality Compart Duroc® Pork is the result of a carefully managed pork breeding program. Compart Duroc® hogs are bred, born and raised on small farms where family members are involved in the day-to-day management of their stock. The breeding program is the result of over 65...
Learn more about Compart Family Farms