American lamb from Colorado is known, hands-down, to be the best tasting lamb in the world. Cedar Springs Rosen Mountain States Cedar Springs fresh American lamb is unparalleled in product quality and eating satisfaction. It is a 100% vegetarian fed, grain-finished program, which combines unequaled product supply, animal genetics, raising practices and processing capability to provide the highest quality lamb products nationwide.
Product Details:

Size: 2 X LB
Country of Origin:

United States of America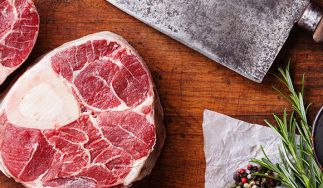 When Andy Balducci first thought of adding a meat department to the new gourmet store on 9th St. in Greenwich Village, he envisioned a one-stop-shop where the finest ingredients for any meal could be assembled under one roof. He had already upgraded Balducci's reputable fruit and vegetable...
Learn more about Atlantic Veal & Lamb