More About This Product
These chevre cups from Nettle Meadow Farms near the Adirondack Mountains contain super-fresh, light and lemony goat cheese with a soft, smooth, spreadable texture. They are surprisingly light while satisfying cravings for a creamy, buttery texture. Great melted over pasta as well as spread on toast, bagels and pizza crust.
Product Details:

Size: 8 X 5 OZ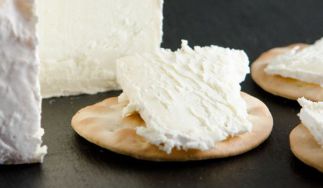 Located in Thurman, New York, Nettle Meadow Farm has been owned by Shelia Flanagan and Lorraine Lambiase since 2005. The name "Nettle Meadow" was inspired by the presence of wild nettles and herbs in the field where their herd of goats grazed. Today Nettle Meadow is home to over...
Learn more about Nettle Meadow Farm