More About This Product
Hard shell clams are bivalve mollusks harvested from the eastern seaboard. At harvesting, littlenecks range less than 2 inches across in length. Live clams shells will firmly close when the two halves are pressed together, they're tapped on the counter, or when immersed in cold water (any that do not close should be discarded). Before enjoying, Little Necks need to be well-scrubbed. Little Necks are sweet and tender, perfect for steaming in broth, for make linguine with clam sauce, or enjoyed on the raw, on the half shell..
Product Details:

Size: 48 CT
Country of Origin:

United States of America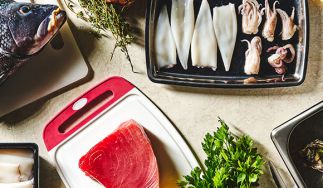 Pierless Fish, Brooklyn's premier fresh seafood purveyor, has proudly supplied New York City's top chefs and restaurants with the highest quality fish and shellfish for over a decade. Founded in 1999 by Long Island native Robert "Bobby" DeMasco, Pierless has from the start...
Learn more about Pierless Fish