This large, boneless cut comes from between the ribs and backbone and contains a mix of tender and somewhat tough muscles. Best slowly braised a couple hours. Makes a very rich and flavorful pot roast. Also great for grinding into chopped meat.
Product Details:

Size: LB
Country of Origin:

United States of America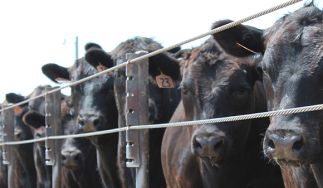 At DemKota, we provide our customers, locally and around the world, with elite products by sourcing our cattle from our neighbors: ranchers and feedlots located in the heartland. We strive for quality in every cut of beef, through sustainable farming, cattle feeding and harvesting practices...
Learn more about DemKota Ranch Beef