More About This Product
Antimo Caputo Chef's Flour is an Italian 00, all-purpose chef's flour. It's high in gluten, meaning that it works well in pizza crust, pasta, bread, and pastries. Tipo 00 refers to how refined the flour is. Double 00 is ground using less of the outer parts of the wheat which creates a super-fine product. Tipo 00 is the finest grade of flour milled in Italy, with a consistency similar to baby powder. Perfect for baking in a traditional home oven.
Product Details:

Size: 10 X 1 KG
Country of Origin:

Italy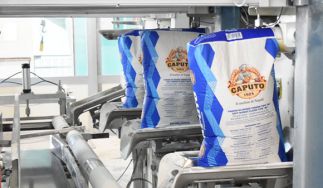 Since 1924, we have skillfully selected and mixed the best quality wheat following the tradition of the ancient art of milling. We don't sacrifice quality for quantity and unlike many other mills, we grind our wheat slowly to preserve the starch, protein content, and natural flavor. We...
Learn more about Caputo Flour